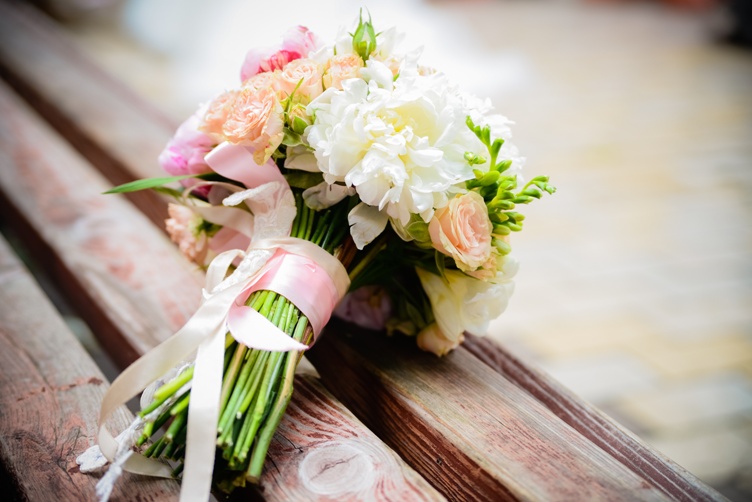 Choosing your wedding flowers can be a challenging task given the wide variety of options regarding type, color, style, etc… Don't let your enthusiasm fade away, though! Follow these simple tips and you will be guaranteed the best wedding flowers choice:
Have the season in mind
There is nothing more disappointing than setting your mind on a certain type of wedding flowers only to find out that it is simply impossible to get them on your wedding day because they are out of season. That's why we advise you to have your wedding date in mind when coming up with wedding flowers ideas and always go for flowers that are in season!
Consider the wedding venue
It's a good idea to think about your wedding and all its elements as a unity. For example, if you are getting married in a park, there's no need to use a lot of flowers, as nature has already taken care of this. The rule of thumb is to choose flowers that look like they belong.
Think about those photos
With the hundreds of pictures that will be taken both by your photographer and your wedding guests, it's a good idea to think of your wedding flowers' spot under the lights as well! Think about color schemes, focus spots, etc before you make up your mind. It's also a good idea to take some pictures before the big day to see how the wedding colors would fit in the overall look of your wedding dress, how the centerpieces would blend in with the wedding decorations, etc.
Reuse, reuse, reuse
It's a shame that one of the most beautiful aspects of your wedding, the wedding flowers, has such a short life span… The wisest way to get the most out of their beauty is to make them do double (or even triple) duty. Use the same wedding flowers for your ceremony, for the reception's decoration, and as centerpieces for the tables! This will both make you feel better and save you money!
Get creative
Unless you are having a traditional wedding, you have the right and permission to set your imagination free and go with what makes you happy. If you are not a flower person, you can always opt for other creative ways to decorate your wedding – use feathers, seashells, even grass or fruits to achieve the feeling you want for your wedding. Depending on your wedding theme, you can work with really any kind of material!
Source: hwp
Posted in
Windsor Ontario Weddings
Tags:
2012 Weddings