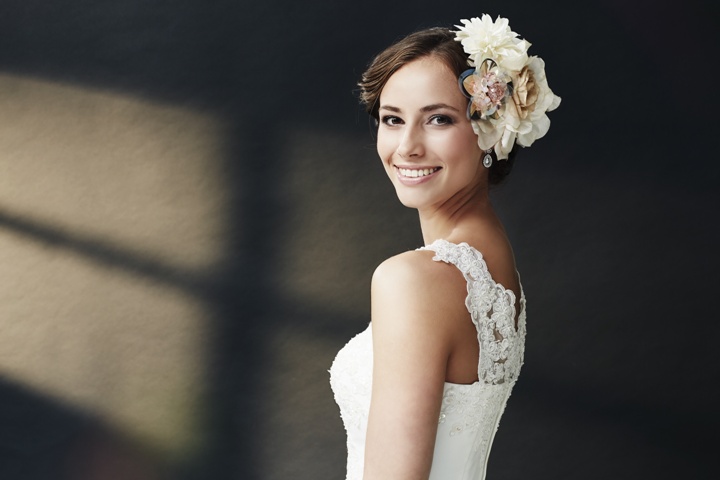 Wedding photography, just like any other aspect of your wedding, should be considered carefully and approached with a great attention to detail. It is surprising how many myths are still out there that sometimes confuse and mislead future brides. Here are some of the most commonly spread wedding photography myths:
Myth #1 A beautiful venue means beautiful pictures
This myth is very popular among brides-to-be who don't have much experience with photography. What they don't realize is that it's the experience and professional approach of the photographer that will create memorable pictures, not the surroundings. Just like a professional violin player is able to play masterly on any violin, an experienced professional photographer is able to create breathtaking images even in simpler surroundings. When choosing your wedding photographer, have in mind that it's the person behind the camera that matters more than the objects in front of it.
Myth #2 A friend/family member with a DSLR camera = photographer
There are not one and two wedding scenarios in which the bride's bitter experience proved that this is just what it says – a myth. Unfortunately, there are still people who believe that having a decent camera makes you a decent photographer. Since your wedding is one of the most important days of your life, we strongly advise you not to fall for such advice and rely on a professional photographer for your wedding. Think about it – does a professional $500 pan make you a chef? The camera is just a tool. It is the professionalism of the person using it that creates memories in frames you'll look at for the rest of your life.
Myth #3 It's enough to throw some ideas about poses and looks right before the shots
Just like with the rest of your wedding planning, your ideas about the photo shoots and the type of photography you like should be discussed with your wedding photographer way in advance of the big day. Remember that your wedding day will be full of too many emotions and too much excitement for you to think of such details. Plus, your photographer will be grateful if you let him know in advance what poses and looks you like and why not even discuss a shot list with him? On your wedding day, your job will be to have the time of you life and his job will be to capture these moments in the best way possible.
Myth #4 A wedding photographer must be well aware of all customs and traditions taking place at your wedding
Don't assume that your wedding photographer must know this or that tradition will be followed at your wedding. In the cosmopolitan world we live in, love can happen to people with different cultural backgrounds. With no boundaries the contemporary nomads live and work everywhere and it is often the case that a person coming from the USA and a person with European roots meet and even marry in Asia, for example! It is best if you communicate with your wedding photographer before the wedding and explain to him any customs or traditions that will take place at the wedding. Thus, he will have enough time to prepare and be ready with the best angle to shoot from instead of getting confused about what's happening.
Myth #5 2 less expensive photographers are better than 1 more expensive
This statement cannot be further from the truth. Just like 2 mediocre coffees do not make 1 exceptional coffee, 2 less expensive photographers will produce twice as much in quantity, but not twice as much in quality. If you've set a certain budget for wedding photography, by no means split it between 2 less experienced photographers. Choose an experienced professional photographer instead and you'll be guaranteed wedding images to remember even when you celebrate your diamond wedding!
Source: hwp
Posted in
Windsor Ontario Weddings
Tags:
2012 Weddings